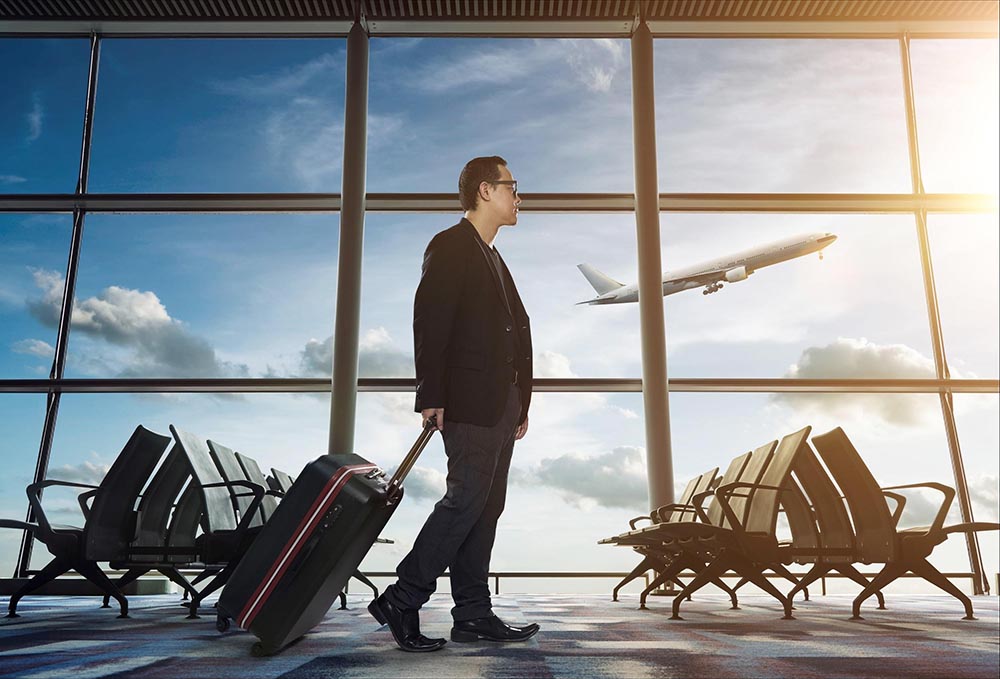 Getting Help with US Immigration Law
Emigrating to the United States can often be an intricate process, one that requires good organization and patience. There are a variety of ways someone can become a US resident, and from there a citizen and each of these ways has its own set of rules and stipulations.
Whether you are looking to emigrate through your work, family or some other avenue, Help.law have compiled this guide to help you understand immigration processes in the United States.
Lawful Permanent Residency (LPR)
Lawful Permanent Residency status legally permits a foreign national to live and work in the United States on a permanent basis. Once the status is granted, a resident is eligible for almost every job opportunity in the US employment market (there are a few jobs, military for example, that are restricted to U.S. citizens). Lawfully permanent residents are also permitted to live in the country regardless of their employment status.
Guiding Principles of U.S. Immigration Policy
Any legal advice concerning immigration law should consider the immigration and nationality act. The Immigration and Nationality Act (INA), which governs immigration in the United States, is based upon these four guiding principles.
The reunification of families
This usually falls under the category of family-sponsored immigration
The admission of immigrants with needed skills
U.S. labor market contributions are dealt with for the most part by employment-based immigration.
The protection of refugees and asylees
The refugee and asylee programs account for the majority of the humanitarian assistance that takes place in US immigration.
The diversity of immigrants by country of origin
Maintaining a diversity of immigrants is overseen by the Diversity Immigrant Visa. Any legal advice concerning immigration law should consider these four principles.
The US legally admits 675,000 Permanent Immigrants per year
Visa Types
Visitor Visa
A visitor visa is a limited entry visa and as such does not permit professional performances, media work, study, employment, or permanent residence in the U.S. However, it does permit:
Temporary short term visits to the United States
The most commonly used non-immigrant visas in use are the B1/B2 visitor visas.
In some cases, people do not need a visitor visa and are eligible to enter the U.S. as part of the "Visa Waiver Program." This usually depends on the country you are visiting from.
Work Visa
Anyone looking to work in the United States has several visa options to consider:
H-1B and other H Visas
Non-immigrant visas that permit employment with a specific employer in a specific position.
L Visa
This visa allows for Intra-company transfers into the US.
O, P, and R visas
These visas are granted to those who are considered specialists in their field This may include: scientists, educators, athletes, extraordinary artists, and religious workers.
Any employment-based visa will require proof of skills via in-depth documentation and testimony.
How to Become a Lawful Permanent Resident
As a legal status, lawful permanent residency permits the ongoing presence of a resident within the United States. This residency grants the right of the resident to enter and exit the country freely, they are also allowed to work or study within the country. The most common method of becoming a resident is either through family sponsorship or employer-based sponsorship. The speed at which a residency is acquired depends upon the general availability of residencies and also the connection the applicant has with their employer or family member.
Those who are considered to be specialists within their field, possess an extraordinary skill set, or have contributed significantly to the country, may be granted residency without recourse to a sponsor. However, this is rare and only occurs under special circumstances.
How to Become a U.S. Citizen
Other than birth, there is one direct route to citizenship: A process of naturalization by a lawful permanent resident who is considered to be of good moral character. The time frame over which this naturalization process takes place varies from case to case. For spouses of citizens, the application process for citizenship can begin three years into their permanent residency. The majority of other residents are expected to live for five years as a permanent resident before they can apply to become a citizen.
Certain restrictions exist, for example, many applicants must demonstrate proficiency in English, and complete a test on the history of the United States. There are exceptions that can be made in the case of the disabled and elderly. All applicants are also expected to swear a loyalty oath to the United States of America.
Immigration Law is a wide and complicated field of law. Anyone seeking to put together an immigration application that ticks all the boxes, or anyone who has a complicated process to understand, legal advice is available.
Help.LAW is connected with some of the industries top legal specialists.
You are just a few minutes away from the best legal help
Choose the area of law you require